Dr. Giovanni Di Piazza Srl via M. Amari 35-37-41 90139 Palermo
Outlet for SMD Scarl via M. Amari 41 90139 Palermo
The Service Charter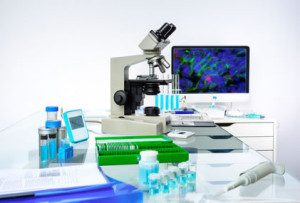 (Art. 2 Decr. Lgs. 163 of 12/05/95, converted from law 11/07/95 n. 273)
The present service charter regulates the relationship between users/patients and the Dr. Giovanni di Piazza Medical Laboratory as outlet for the limited liability consortium SMD. This is an instrument for the protection of the right to health, as it allows users/patients to control the services received and their quality. The service charter states the values at the base of the laboratory's activities and informs users regarding the fruition of said services.
Services are supplied in compliance with the norms established by the Directive of the Italian Premier (27/01/94):
Equality

: services are supplied equally to everyone, regardless of sex, race, religion, language, or political opinions. Equal treatment and adjustment of services is guaranteed to the disabled. 

Impartiality

:

 

we guarantee objectivity, fairness, and impartiality.

 

Continuity

:

 

services are offered regularly and with continuity

.

Right of choice

:

 

users have the right to freely choose the supplier of the services.

 

Participation

:

 

users have the right to access all information related to them. Users may offer observations and suggestions for the improvement of our services. 

 

Efficiency and effectiveness

:

 

our services are supplied in such a way as to ensure efficiency and effectiveness.
With this service charter, the laboratory makes a commitment to guarantee the promised standards of quality and verify the level of satisfaction of their users and, following the recommendations of their patients, to adopt measures for the improvement of their services.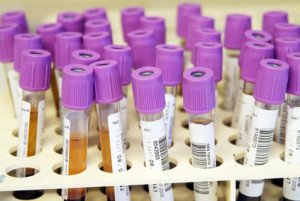 Strengths
High quality of services offered

State of the art technology

Regular, accurate supervision of the functioning of all machinery

Secure patient identification system by means of a bar code

Regular professional updates supplied to personnel

Application of the program of External Quality Evaluation

(VEQ)

in compliance with the law.
Headquarters
The Dr. Giovanni Di Piazza laboratory is located in Palermo in via M. Amari 35-37. Its offices are outfitted to welcome the physically challenged.  
Phone
For any and all communications, please contact the lab by phone +39 091589477 during opening hours.
Hours
Tests
Monday through Friday 07:00am – 10:30am
Results
Monday through Friday 10:00am – 2:00pm/4:00pm – 5:00pm
Services
The Dr. Giovanni Di Piazza Medical Laboratory is a private structure recognized by the National Health System. It will respond to patients' requests professionally and discretely, from routine tests to more complex situations.
We carry out different types of tests in the areas of clinical chemistry, toxicology, microbiology, immunohaematology, immunology, hormonal assays, virology, etc.   
Access
Our services will be offered immediately during the established hours. The lab carries out tests also in agreement with the National Health System when presenting a valid prescription and the patient's id.  
Customer satisfaction surveys
The laboratory conducts surveys on the satisfaction of patients by means of questionnaires, the results of which are made public.
Complaints
We consider a justified complaint a stimulus to improve the quality of our services.
Affiliated with the SMD limited liability consortium. Registered office in Via Michele Amari 41, 90139 Palermo. VAT number 05957580821. Registery number 05957580821 REA of Palermo n.287483. Capital liability Euro 22,000.00 i.v. Code S.C.P.S 462600